1
Day 1:
Arrive Paro. On a clear day, the flight to Paro is one of the most
spectacular of all mountain flights. Whether flying along the Himalayan
range from Kathmandu or over foothills from Kolkata/
Delhi, the journey offers you wonderful views of the Himalayas
and an exciting descent into the Kingdom. On arrival at Paro
airport, immigration and custom formalities and then received
by our representative and transfer to the hotel. Evening take a
stroll around town's main street. Overnight at the hotel in Paro.
2
Day 2:
Paro. After breakfast hike to Taktsang Monastery. The walk of approximately 2 hours uphill takes you almost a kilometer above the
Paro valley floor (for those who cannot hike we will arrange a
horse for transfer up to cafeteria). The view of Taktsang Monastery
built on a sheer cliff face 900 metres above the valley floor is a
spectacular sight. The Monastery is also an important pilgrim site
for the Buddhists. The great Guru Rimpoche is said to have flown
here on the back of a tigress when he brought the teachings of the
Buddhist Dharma to Bhutan in the 8th Century. Nearby there is a
teahouse where you can stop for refreshments before returning to
Paro for lunch. In the afternoon drive to the ruins of the 17th Century
Drukgyel Dzong, built to commemorate a victory against invading
Tibetans in 1644. In fine weather the towering peak of the
sacred Mount Jomolhari (7314m) appears as a stunning backdrop.
On the return drive to Paro, visit 7th Century Kyichu Lhakhang,
one of the 108 temples constructed by the Tibetan king Songtsen
Gampo. Overnight at hotel in Paro.
3
Day 3:
Paro /Thimphu (65 km, 2hours). After breakfast proceed to Thimphu, the modern
capital town of Bhutan. En route stop at Chuzom (confluence) where Paro river joins
Thimphu river. Nearby Thimphu, visit to Simtokha Dzong, the oldest fortress of the
Kingdom which now houses the School for Buddhist studies. Afternoon, in Thimphu,
visit to King's Memorial Chhorten and Trashichho Dzong, beautiful medieval fortress/
monastery. Then, visit Handicrafts Emporium, Textile and Folk Heritage Museum followed
by visit to local market. Overnight at the hotel in Thimphu.
4
Day 4:
Thimphu / Punakha (77 km, 3 hours). Morning, Thimphu sightseeing, visiting National
Library, Painting School and Traditional Medicine Institute. After lunch, drive to
Punakha, the old capital town of Bhutan. Stop en route at Dochula pass (3,050m) that
heralds the most enchanting views of Bhutan. On arrival, check into the hotel. Evening
visit Punakha Dzong, the fortress of 17th century and later visit to Khamsum Yulley
Namgyal Chhorten. Overnight at the hotel in Punakha.
5
Day 5:
Punakha. Morning visit to Punakha Dzong, the 17th century fortress which has played
important role in building up of modern Bhutan followed by visit to local market.
Then visit, Khamsum Yulley Namgyel Chorten, the newly built stupa. After lunch visit Chimi Lhakhang, situated on a hillock in the centre of the valley, is dedicated to Lama Drukpa Kuenley, who in the late 15th century used humour, songs and outrageous behavior
to dramatise his teachings and due to this also known as 'Divine Madman'. This temple is also known as the temple of fertility. It is widely believed that couples who do not have children and wanting one, if they pray at this temple, they are usually blessed with a child very soon. It is about 30 minute walk across field from the road
to the temple. The trail leads across rice fields to the tiny settlement of Pana, meaning'field'. It then follows a tiny stream downhill to Yoaka and across more fields before making a short climb to Chimi Lhakhang.
6
Day 6:
Punakha / Phobjikha (78 km, 3 hours). After breakfast drive to Phobjikha via Wangduephodrang.
Visit majestic Wangdue Dzong and interesting local market. Further
ahead pass through dense forests and oak, rhododendron tress, reaching at Gangtey (Phobjikha). Evening take a walk around Gangtey village and visit Gangtey Gompa, the only Nyingmapa monastery in this region. Overnight stay hotel in Gangtey.
7
Day 7:
Phobjikha. Morning explore Phobjikha valley which is famous for Black Necked Cranes.
The cranes migrate here from Central Asiatic plateau to escape its harsh winters.
Overnight stay hotel in Gangtey.
8
Day 8:
Phobjikha / Bumthang (188 km, 6 hours). Morning drive to Bumthang via Trongsa, visit to Trongsa Dzong, the master piece of Bhutanese architecture and see Ta Dzong, the watch tower, built to defend this Dzong and surrounding region. After lunch, proceed to Bumthang, the religious heartland of the nation. Evening at leisure. Dinner and overnight at the lodge in Bumthang.
9
Day 9:
Bumthang is the general name given to combination of four valleys "Chumey, Choekhor, Tang and Ura" with
altitude varying from 2,600m to 4,000m. It is home to many of prominent Buddhist temples and monasteries.
Visit to Tamshing Lhakhang, the treasure house of interesting religious Buddhist paintings. Then visit, Jakar Dzong,the administrative centre of the valley. Afternoon visit Kurje Lhakhang, one of the most sacred places. Later visitJambay Lhakhang, the ancient monastery dating from the introduction of Buddhism in the country. Evening visit
to local shops. Overnight at the lodge in Bumthang.
10
Day 10:
Bumthang / Punakha (212 km, 8 hours). Morning after visiting Bumthang market, drive to Punakha . Lunch
would be served enroute at one of the famous restaurant in Trongsa town. Evening take a stroll around Wangdue
town, visiting shops, local market and mingling with people. Overnight at the hotel in Punakha.
11
Day 11:
Punakha / Paro (142km, 5 hours). Start the day early for drive to Paro. Lunch would be served in Thimphu. Overnight
at the hotel in Paro.
12
Day 12:
Depart Paro. After breakfast transfer to the airport for onward destination.
Reviews
See what others have to say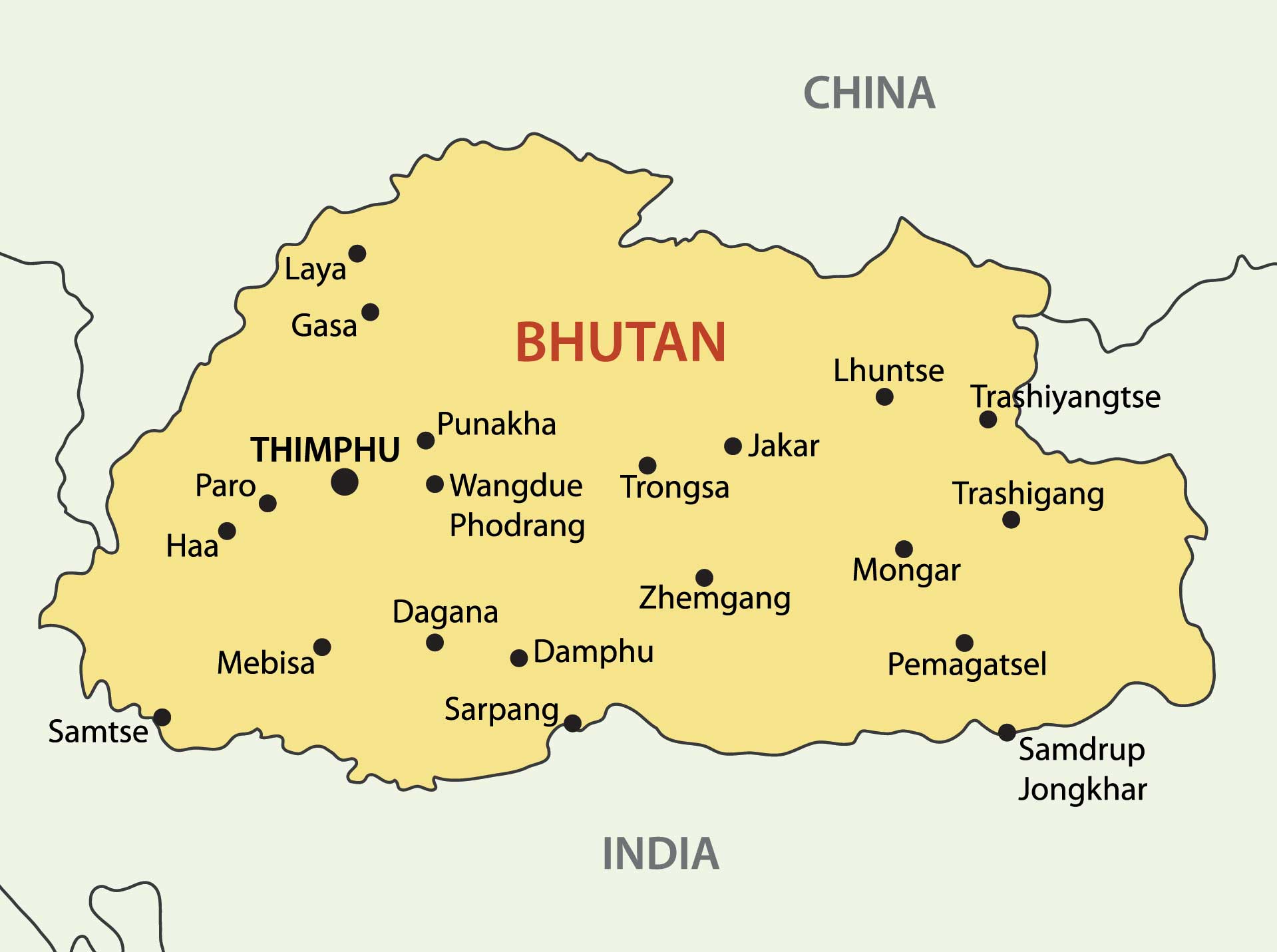 Highlights :
Visit the valleys of Thimphu, Paro, Punakha, Wangduephodrang, Gangtey Phobjikha, Trongsa, and Bumthang. In these townships you can really discover the spirit of Bhutan, the last great Himalayan kingdom, shrouded in mystery and magic.
ADDITIONAL INFO:
on demand
Included:
Not included:
More Info
You can find more information on our Terms & Conditions in the sidebar or in our footer.
In the section Frequently Asked Questions you will also find there  information.