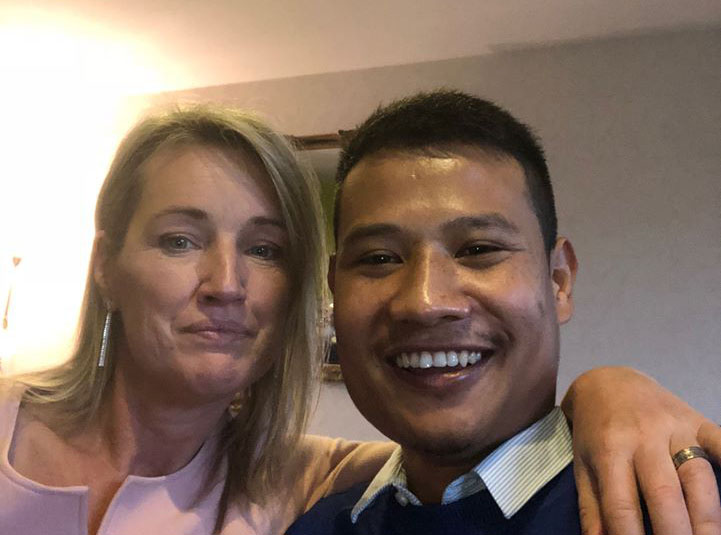 Our Dream Together – Spiritual travels in the Himalayas
I have lost my heart to Nepal many years ago. In 2009 I was on a sabbatical and travelled to Asia, where I was doing volunteer work. It quickly became clear to me that Nepal was a country where I would be able to live permanently. Its people, its nature, its culture, …
The volunteer work I was doing , I was working with children ,  and my time in Nepal had a large impact on my life.
After the earthquake in Nepal in 2015, I started a project called "a warm heart for Nepal", helping to rebuild schools in remote area's.
Ever since that first visit in 2009, I have been visiting the country every year. In the past two years, I have also been organising yoga and meditation journeys to Nepal.
In 2016, I visited Mustang, a part of Nepal that is actually a little forbidden kingdom and that stole my heart with its wonderful nature and its authentic atmosphere. It was there that I met my business partner and my life partner, Pramod Tamang.
Together we want to organise even more trips to Nepal, offering a "spiritual experience" and visiting the most wonderful places.
Pramod has been a trekking guide in Nepal for many years and knows the country inside out. Whereas I have many years of experience teaching yoga, meditation, breathing exercises and Buddhist Psychology, and have been combining these classes with guided trips abroad for the past few years.
Together, we make a unique team that can offer you an experience you will never forget in one of the most beautiful places in the world, Nepal. 
Maaike